If you're like me, you've never been one to give into the new fads right away. You're a critic for a while until you see that the crazy isn't going away and then you decide you have to see it and try it for yourself.
I bought my first pair of "buttery soft leggings" over the summer. It quickly turned into two and three pair, then I decided I needed to buy an "Irma" top to wear with my new leggings, then I found a "Carly" dress that had my favorite color on it and I realized that I was officially hooked.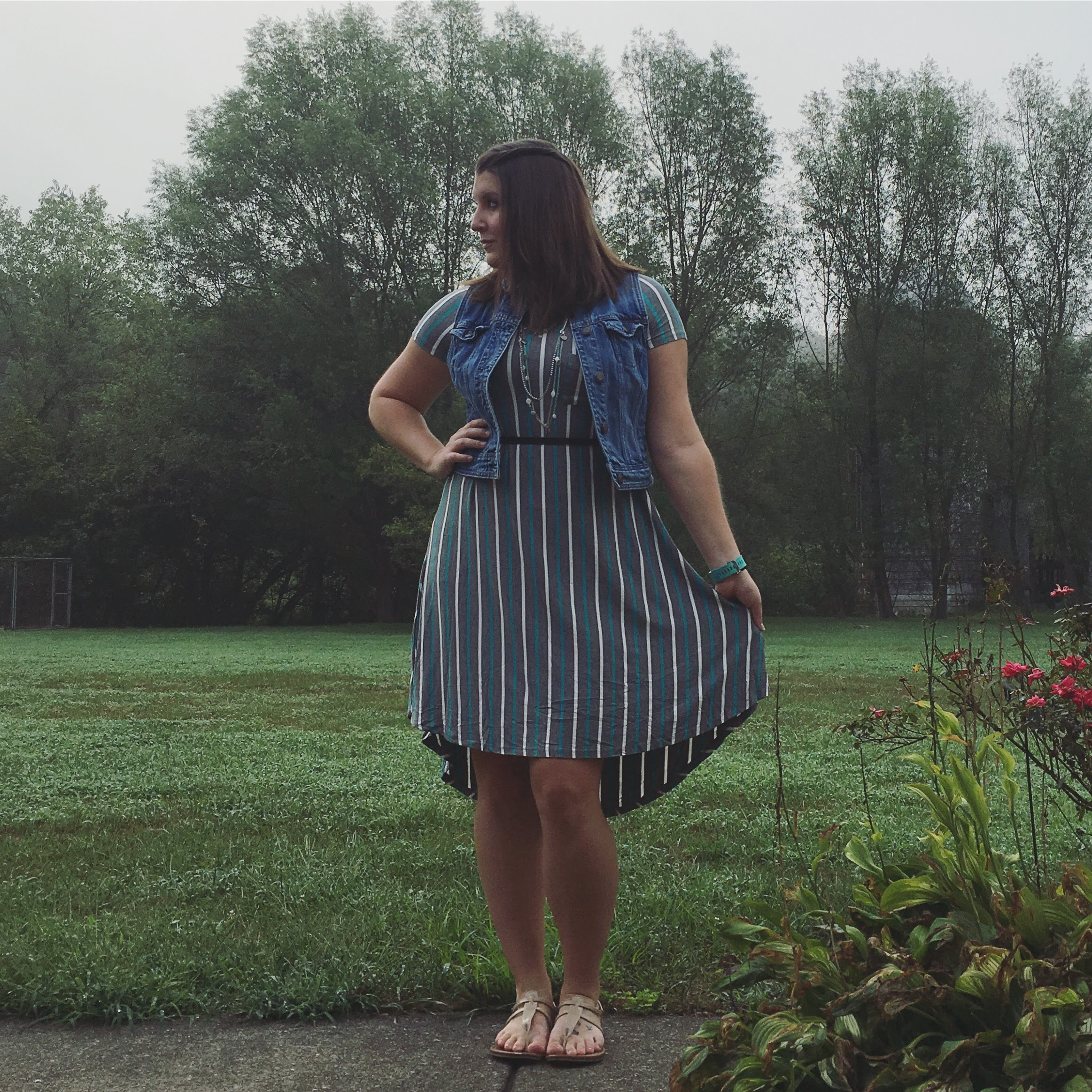 I've never been overly fashionable. I'm a jeans and t-shirt kind of girl and I occasionally try to look semi-stylish and girly from time to time. I always see other ladies wearing these super cute outfits and wish I could pull them off, but whenever I try, it never seems to look right on me. But Lularoe has turned that around for me! I'm wearing pencil skirts now! I've never felt comfortable in pencil skirts!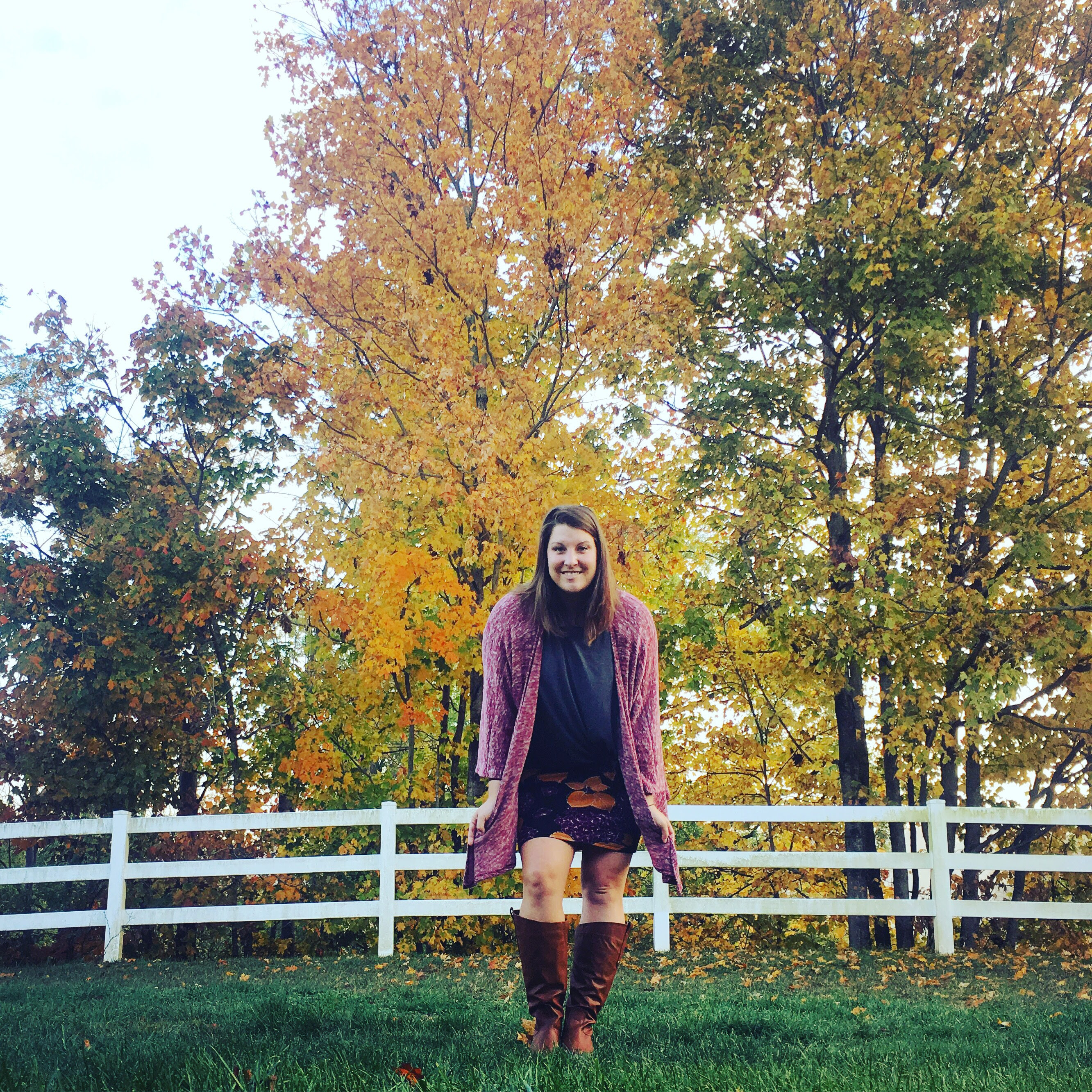 Lularoe had brought me a way to be my comfortable self, yet allowing me to feel more put-together than if I were to just leave the house in yoga pants and a t-shirt. Part of the Lula fun is the awesome, fun, unique, and limited patterns Lularoe offers. If you find a pattern in your size that you like, you better jump on it because you may never see it again!
Some of you may be on the "leggings are not pants and are not socially acceptable" side of the fence (and you have a right to your opinion). I feel like Lularoe offers a tasteful way to wear leggings. Their tops are oversized and cover all of the areas that are questioned by wearing leggings in public. They give girls like me a comfortable and fun way to express themselves and feel confident without having to put too much effort into it.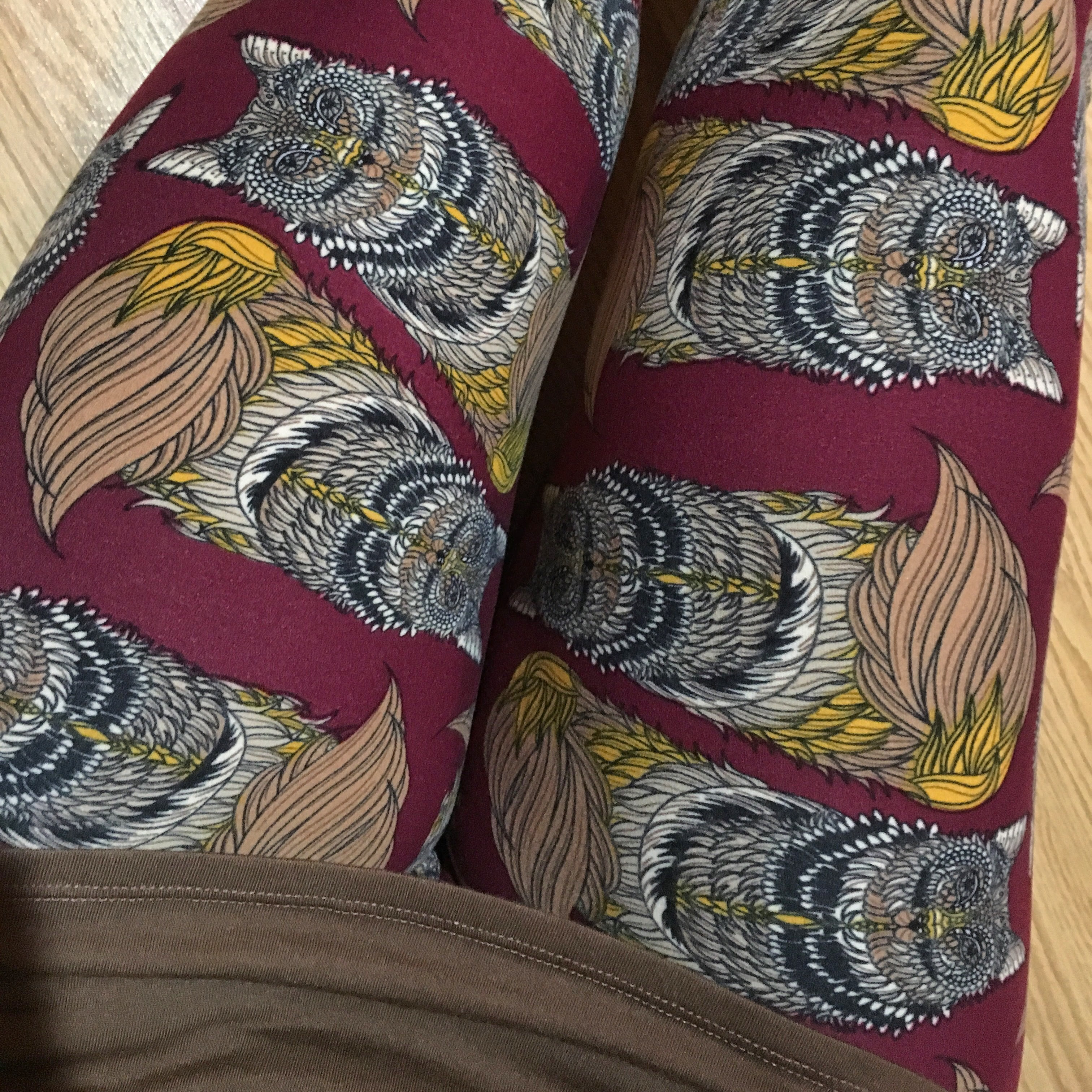 Lularoe has brought a sense of style back into my comfortable life. I've never been one to dress to impress others. To me, it's all about how YOU feel in what you're wearing. Dress to impress YOURSELF. The struggle between "I want to be comfortable, but I want to be cute" is nonexistent in the Lula world, because with Lularoe, you can have BOTH!